balance trainer inSPORTline BC200
Beneficial effects on the back, recovery effects, reduces stress, massage points on the surface.
Recommended accessories
Description
Parameters
Alternatives (3)
balance trainer inSPORTline BC200
Balance trainer inSPORTline BC200 is suitable massage supplement during long-lasting sitting. It has positive influence on back pain, has recovery effects and helps to correct the posture. The balance trainer inSPORTline BC200 can also serve as a tool to practice stabilizing muscles in deeper layers, which are difficult to strengthen or to develop the coordination of movement. Finally, you can use the balance trainer inSPORTline BC200 as an effective tool for removing muscle tension and stress. Balance cushion is made from non-toxic PVC material and is thus safe and suitable for all ages.
Technical description:
made from harmless materials
possibility to inflate by needle
massage points on the surface
material: PVC
dimensions: width 37 cm length x 24 cm height x 3 cm
maximum load capacity: 120 kg
weight: 800 g
suitable for seating or for balancing exercises
Recommended by Petr Kopriva, the inSPORTline Coach

Recommended by Petr Kopřiva, inSPORTline Fitness Coach
Regular training improves your physical fitness, helps you lose weight and strengthens your cardiovascular system.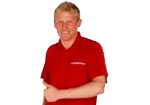 balance trainer inSPORTline BC200 - Product parameters
balance trainer inSPORTline BC200 - alternatives -
all in stock
Balance cushion inSPORTline Bumy BC100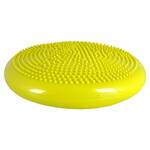 More info
-32%
Balance Trainer inSPORTline Bumy BC250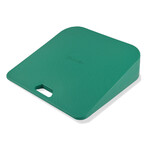 More info
-44%
Seat Pad P10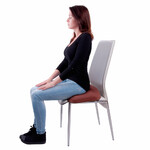 More info
balance trainer inSPORTline BC200 is included in the following categories: