Home Gym inSPORTline ProfiGym C70
120 kg weight limit, speed bag, punching bag stand, durable frame, high stability, comfortable padding, ergonomically shaped backrest.
We are sorry, but this product is no longer available.
Recommended accessories
Description
Parameters
Alternatives (8)
Home Gym inSPORTline ProfiGym C70
Home Gym inSPORTline ProfiGym C70 is a high-quality multi-purpose piece of equipment that provides dozens of training options to effectively exercise your entire body. The steel frame with 50 x 50 mm profile guarantees great stability and the high weight limit of 150 kg. You can use the upper pulley to strengthen your arm and upper back muscles; to strengthen your legs, leg extension is available. You can exercise with the lower pulley and simulate rowing as well. Home Gym inSPORTline ProfiGym C70 also features a speed bag suitable for fitness training and practicing your hits, as well as a punching bag stand. You can attach a suspension system instead of the punching bag and use it to exercise with your own weight to add a new dimension to your training. This will be especially appreciated by users who like boxing and training at one place. Other benefits include comfortable high padding, ergonomically shaped backrest, nylon pulleys or flexible steel cables ensuring smooth and quiet operation. The resistance can be adjusted by a simple mechanism up to 45 kg (9 x 5 kg). Thanks to these excellent attributes, Home Gym inSPORTline ProfiGym C70 became a very popular and sought-after piece of home-use equipment.
Technical description:
High-quality home gym
Allows for dozens of training positions and exercises
Steel frame with 50 x 50 mm profile
Durable coating
Ergonomically shaped backrest
Anti-slip handles with 25 mm in diameter
Flexible steel cables
Simple resistance adjustment
Cover for weight plates
High stability
Nylon pulleys
6 adjustable seat positions
3 adjustable positions for chest press
Speed bag (included)
Punching bag stand
Pulley diameter: 90 mm
Padding thickness: 5.5 cm
Height of the seat from the ground: 43 - 60 cm
Load weight: 45 kg (9 x 5 kg bricks)
Dimensions: length 178 cm x width 158 cm x height 210 cm
Weight limit: 120 kg
Maximum punching bag weight: 150 kg
Weight: 126 kg
Category HA (EN 957) suitable for home use
Training stations:
Butterfly with back support
Chest presses
Upper pulley
Lower pulley (rowing simulation)
Pull-downs
Leg curls
Speed bag
Punching bag or suspension system can be attached
Recommended by Petr Kopřiva, the inSPORTline coach:
Strengthening your stabilization muscles will help you reduce longterm back pain.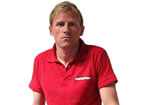 Exercised body areas: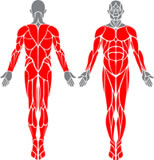 Home Gym inSPORTline ProfiGym C70 - Documents to download
Home Gym inSPORTline ProfiGym C70 - Product parameters
Maximum user height
not limited
Maximum amount of weight
45 kg
Butterfly with chest support
no
Pick-up roller (upper)
yes
Pick-up roller (upper)
yes
Pick-up sitting with chest support
no
Massaging the breasts sitting
yes
Pressures on the triceps
yes
Biceps pulley - with support
yes
Lifting his foot on the trapeze
no
Spreading your (thigh)
no
Home Gym inSPORTline ProfiGym C70 - alternatives -
all in stock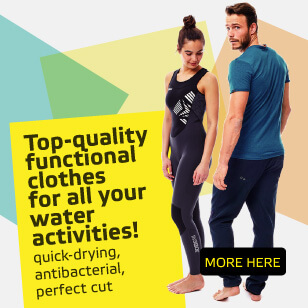 Home Gym inSPORTline ProfiGym C70 is included in the following categories: