Ski simulator inSPORTline Tombos
Non-commercial ski simulator, LCD display, high quality construction, resistance range from 22 to 30 kg, transport wheels, load capacity 100 kg.
Recommended accessory
Ski simulator inSPORTline Tombos
Ski simulator inSPORTline Tombos is effective trainer to increase physical fitness and improve skiing technique. Durable construction, load capacity 100 kg, and LCD are some of the main advantages of the ski simulator inSPORTline Tombos. Computer displays key information, including time, distance, calories burned or a counter. The tilted surface can realistically simulate a slope, which makes exercise more comfortable. Ski simulator is suitable for physical and technical preparation for the ski season. With regular short workouts your body can gain muscle mass, improve balance, rhythm and precision of curves. Exercise on the ski simulator inSPORTline Tombos strengthens the whole body and improves skiing technique.
Technical description:
perfect simulation of skiing on a slope
resistance range: 22-30 kg
steps spacing: 29.5 cm
quality construction
finish with increased resistance
LCD display
computer functions: time, calories, distance, counter
many different types of exercise (downhill, slalom, giant slalom, speed, time exercise)
effective strengthening of all muscles involved in skiing
improving skiing technique
transport wheels
leveling on uneven surfaces
detachable poles
dimensions when assembled: length 78 cm x width 43 cm x height 146 cm
load capacity: 100 kg
suitable for non-commercial purposes
Extended warranty

By exercise on ski simulator inSPORTline you strengthen these body parts: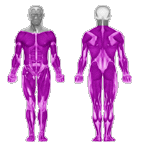 Recommended by Petr Kopriva, inSPORTline Coach
Exercises on this machine will increase your fitness endurance. Regular training promotes weight loss and strengthens the cardiovascular system.
Extended 5-year warranty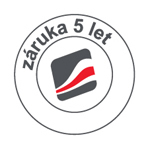 Recommended by Petr Kopřiva, InSPORTline Fitness Coach
Regular training improves fitness level, supports weight loss and strengthens cardiovascular system.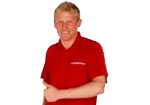 Exercised body parts: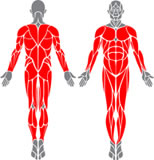 Ski simulator inSPORTline Tombos - Documents to download
Ski simulator inSPORTline Tombos is included in the following categories: