Women's Slimming vest inSPORTline Revolution Slim F.002 -
SPECIAL OFFER
Quality slimming underwear, special Revolution Slim fabric containing natural ingredients, anti-cellulite effects.
Recommended accessories
Description
Parameters
Alternatives (8)
Video (2)
Women's Slimming vest inSPORTline Revolution Slim F.002
Women's slimming vest inSPORTline Revolution Slim is a special slimming vest of the Revolution Slim series made from a unique material. Thanks to the use of microcapsules is the vest rich in natural active ingredients, such as caffeine, retinol, fatty acids, aloe, and vitamin E. These substances contained in the material retain its characteristics up to 100 and more washings. Revolution Slim material also has excellent effect of breathability, absorbs sweat and allows moisture to evaporate naturally. Women's slimming vest inSPORTline Revolution Slim does not restrict movement, does not pinch and maintains its shape stability even after multiple uses. This material is smooth and pleasant to the touch. Tests show the highest level of resistance to friction 5/5 and it also provides UV protection (UPF 50 +).Women's slimming vest inSPORTline Revolution Slim has anti-cellulite effects, reduces adipose tissue, improves blood circulation and improves the overall appearance of the skin. Products made from Revolution Slim fabric are ideally suited for use in all sports activities such as jogging, cycling, fitness or aerobics. To obtain a slim figure you do not have to change your everyday lifestyle, you can buy women's slimming vest inSPORTline Revolution Slim.
Technical description:
highly functional and unique slimming vest
supports muscle mass during and after exercise
precision cut copying the female body anatomy
quality and functional materials containing active ingredients
flat seams
maintaining the characteristics of up to 100 or more washings
quickly drying material
material: Revolution Slim fabric (71% polyamide, 29% Xtra Life LYCRA)
colour: black
sizes (bustline): XS - S (68-78 cm), SM (78-88 cm), ML (88-98 cm), L-XL (98-100 cm), XL - 2XL (100-122 cm)
suitable for running, cycling, spinning, fitness activities, etc.
Revolution Slim fabric:
causes reduction of girth of thighs and hips up to 2.5 cm in 6 weeks
reduces the orange peel effect
increases skin firmness
improves microcirculation
reduces adipose tissue
improves blood circulation and skin appearance
UV protection
contains aloe, caffeine, fatty acids, vitamins A, E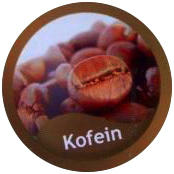 Caffeine activates the breakdown of fat stores and improves their absorption. This leads to greater fat loss in the idle state. Caffeine in combination with vitamins improves performance and delays fatigue, which is a prerequisite for effective weight loss.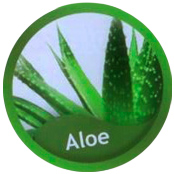 Aloe Vera contains important vitamins, enzymes, amino acids and minerals helping to smooth the skin. Aloe Vera also has a soothing and moisturizing effects on the skin. Aloe Vera contains large amounts of collagen protein that promotes muscle development and weight loss and also helps to remove excess water from the cells.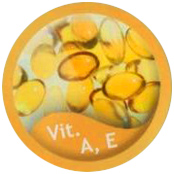 The combination of vitamins A and E greatly enhance the arterial, venous and capillary circulation. Vitamins A and E have moisturizing effects, smooth the skin and help to slow skin aging. Finally, these vitamins help to remove free radicals from the body.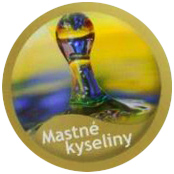 Fatty acids are important for every cell in the body, especially the skin. Fatty acids prevent drying of skin. These substances also have an impact on weight loss in obesity.
Effects supporting weight loss (obesity, cellulitis):
help to activate the veno-lymphatic system
form mainly the gynoid body type (pear-shaped)
support the removal of fat from problematic areas of the body
help to get rid of obesity
smooth the skin and prevent its sagging
maintain the achieved effect
Women's Slimming vest inSPORTline Revolution Slim F.002 - Product parameters
Women's Slimming vest inSPORTline Revolution Slim F.002 - alternatives -
all in stock
Women's Slimming vest inSPORTline Revolution Slim F.002 is included in the following categories: