Flat bench inSPORTline LKC103
Flat bench with quality high padding, sturdy steel construction, maximum load capacity 120 kg, weight 30 kg.
Recommended accessories
Description
Alternatives (2)
Flat bench inSPORTline LKC103
Flat bench inSPORTline LKC103 is ideal bench suitable for all basic exercises with weightlifting bars or dumbbells. Sturdy steel frame is sprayed by electrostatic powder coating, which protects the construction from scratches. Flat bench inSPORTline LKC103 has high comfortable padding, which ensures maximum comfort during exercise. The bench legs are fitted with non-slip material for better stability. These excellent properties and the optimal height of 42 cm are offered to you by flat bench inSPORTline LKC103.
Technical description:
quality flat bench (no positioning available)
sturdy steel construction
construction surface protected by electrostatic powder coating against scratches
high padding
dimensions: length 117 cm x width 80 cm x height 42 cm
weight: 30 kg
maximum load capacity: 120 kg
suitable for exercising with dumbbells, weightlifting bars, and others
By exercise you strenghten these body parts: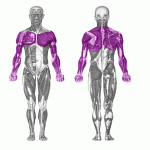 Recommended by Petr Kopriva the inSPORTline Coach.
Recommended by Petr Kopřiva, inSPORTline Fitness Coach
Regular training improves your physical fitness, helps you lose weight and strengthens your cardiovascular system.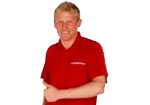 Exercised body areas: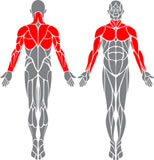 Flat bench inSPORTline LKC103 - alternatives -
all in stock
Body Building Bench MX2040 MAGNUS
More info
-34%
Flat bench inSPORTline LKU11010
More info
Flat bench inSPORTline LKC103 is included in the following categories: