Lumbar support adidas
Belt for lower back support from quality breathable neoprene, anatomical shape, thermal insulation, high-quality Velcro, automatic evaporation of sweat.
We are sorry, but this product is no longer available.
Recommended accessories
Description
Alternatives (3)
Video (1)
Lumbar support adidas
Adidas waist belt for protection of renal and lumbar back is made of high quality breathable neoprene. The neoprene has excellent insulation properties. The temperature of strained muscles is very important for the expansion of blood vessels, which will increase the blood flow in the area, and thus improve the performance of local metabolism. With automatic evaporation of sweat the belt becomes more comfortable for the skin. For perfectly accurate fixation is the Adidas waist belt equipped with robust Velcro fasteners, thanks to which you can set the exact firmness of the belt. The Adidas waist belt supports the natural upright posture, warms the area of the kidneys and relieves backache. Furthermore, it can relieve or prevent pain in the lumbar area, which is caused by excessive stress, poor seating, or lack of exercise.With this Adidas waist belt, you can safely return to your favorite sporting activity, where you were in danger of straining the lumbar part of the back.
Technical parameters:
quality waist belt
anatomical shape (adapts to the contours of your body)
automatic evaporation of sweat
thermal insulation
high-quality Velcro
relieves pain in lumbar back
protection of the lumbar back
material: 60% neoprene, 40 % nylon
sizes: S / M ( 74-91 cm), L / XL ( 91-112 cm)
suitable for poor seating / posture / lack of exercise
immediate relief from pain
Lumbar support adidas - alternatives -
all in stock
Kidney Belt SCOTT Neoprene MXVII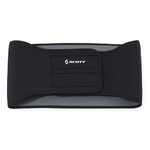 More info
Kidney Belt Rebelhorn Rider
More info
Kidney Belt W-TEC Venttus GS-1756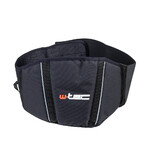 More info
Lumbar support adidas is included in the following categories: