Electroboard Windrunner EVO Art – 10" Red + Funcart Black
Set of electroboard and seat for even more fun, electronic stabilizing system, inflatable 10" tires, blue LED lights.
Recommended accessories
Description
Parameters
Alternatives (8)
Video (3)
Electroboard Windrunner EVO Art – 10" Red + Funcart Black
The Electroboard Windrunner EVO Art is a smart self-balancing scooter controlled by transferring weight. It features a modern electronic stabilizing system which makes learning to ride it very easy. It is perfect not only for fun in-town and pathway riding, but also for moving around large company premises. The electroboard also features inflatable 10" wheels which will help you on uneven terrain or during uphill rides (maximum slope of terrain 15°). The wheels are powered by two 350W electric engines thanks to which it can reach speeds of up to 12km/h. The engines are powered by a powerful Samsung accumulator, ensuring a distance range of up to 40km. With its high quality, reliability, the number of charging cycles and the relatively short charging time (approx. 3 hours), the Samsung accumulator is far better than the unbranded batteries. The charger is included in the set.
The Electroboard Windrunner EVO Art also has safety features such as blue LED front lights for better visibility in low light conditions and large fenders protecting against the ricocheting stones or splashing water. Last but not least, you will appreciate its light weight, high weight limit, round shape and colorful design.
The Funcart Windrunner is a metal structure with a seat, control levers and a front wheel. Its rear part attaches to the electroboard and is secured in place with Velcro straps. Easy-to-install, the funcart is suitable for all electroboards with 6.5"-10" wheels. Since the length of the structure can be adjusted, it is suitable for taller users.
When you are in the seat, you use the control levers to control the electroboard. Turning, accelerating or slowing down is extremely easy. The soft, foam handlebar pads allow for a perfect grip while the footrests in the front allow you to brace yourself in the seat.
The Funcart Windrunner will make riding on your electroboard even more fun, allowing you to do all kinds of new tricks. With this seat, you will feel like a child again.   
Technical description (electroboard):
Controlled by transferring weight
Electronic stabilizing system
Inflatable tires
Blue LED lights
Fenders
Anti-slip footrests
Attractive design
Color coordinated wheels
Tire size: 10" (25.4cm)
Maximum slope of terrain: 15°
Clear height: 72mm
Dimensions: length: 29 x width: 67 x height: 26cm
Engine power: 2 x 350W
Maximum speed: 12km/h
Maximum distance range: up to 40km (avg. 20-25km)
Battery: Samsung, 4,400 mAh, 36V
Charging time: 120 – 180mins
Number of charging cycles: up to 2,000
Weight: 13.8kg
Weight limit: 110kg (minimum recommended weight: 20kg)
Charger included
Suitable for in-town and paved trail riding
Technical description (funcart):
Secured in place with Velcro straps
Easy installation
Ergonomic seat
Control levers
Length: 57 – 75cm (from outer end of footrests to middle of seat)
Structure material: steel
Seat material: plastic
Handlebar material: foam
Wheel diameter: 100mm
Recommended speed limit: 12km/h
Weight limit: 100kg
Weight: 4.5kg
Suitable for electroboards with 6.5"-10" wheels
Electroboard Windrunner EVO Art – 10" Red + Funcart Black - Product parameters
Parameters
29 x 67 x 26 cm
Battery capacity indication
no
Electroboard Windrunner EVO Art – 10" Red + Funcart Black - alternatives -
all in stock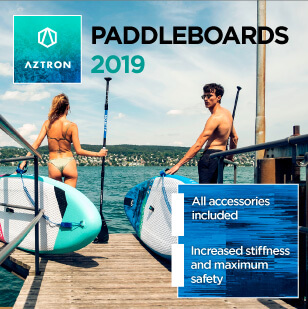 Electroboard Windrunner EVO Art – 10" Red + Funcart Black is included in the following categories: