Bracelet Trion: Z Dual
Bracelet TRION: Z Dual balances blood pressure, reduces pain in muscles, joints, teeth, and acts positively against fatigue, stress and depression
We are sorry, but this product is no longer available.
Recommended accessories
Description
Alternatives (3)
Bracelet Trion: Z Dual
Trion: Z Lite bracelet combines patented ion-magnetic therapy in a stylish bracelet. A pair of identical loops emiting negative ions and a pair of ANSPO patented therapeutic magnets. Bracelet TRION: Z Dual balances blood pressure, reduces menstrual pain, pain in muscles, joints, teeth and acts positively against fatigue, stress and depression.
TRION: Z Dual can not be used in patients with pacemakers and pregnant women.
Technical description:
Increases blood oxygenation level
Reduces fatigue and speeds up regeneration
Double loop of Mineon Health Fibre, material producing negative ions
2 x 1.000 Gause with ANSPO patented technology
More than 20 stylish colour combinations
Sizes: S - 16cm, M - 18 cm, L - 20 cm, XL - 22 cm
Bracelet Trion: Z Dual - alternatives -
all in stock
Bracelet Trion: Z Active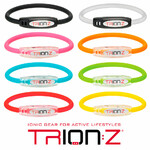 More info
Bracelet Trion:Z Dual Lite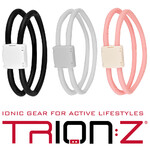 More info
Necklace TRION:Z Necklace
More info
Bracelet Trion: Z Dual is included in the following categories: