Sport Tester inSPORTline Fit -
SPECIAL OFFER
Pulse meter with easy operation, well-arranged backlit display, heart rate monitoring (ECG accuracy)
Recommended accessories
Description
Parameters
Alternatives (2)
Video (2)
Sport Tester inSPORTline Fit
Sport tester inSPORTline FIT with a modern design and a lot of functions is suitable for various sport activities. Its main qualities are a large and well-arranged display, well-arranged buttons, easy operation and a large number of functions. Due to its functions and accurate measurement of heart rate sport tester you can control and analyze your trainings. Sport tester inSPORTline FIT includes a comfortable ergonomic chest belt.
 Technical description:
Modern design, a lot of functions
Functions: date, time, alarm
Well-arranged backlit display
Easy operation via button
Heart rate measurement with ECG accuracy
Suitable for most sport activities and managing your trainings
Fat loss via exercising in desired heart rate zone
Simple and intuitive operation
Functions:
Special functions: one button for operation
Calculation of calories burned
Keeping heart rate in desired zone
3 preset heart rate zones
1 adjustable heart rate zone
Maximum heart rate
Average heart rate
Signaling reaching/exceeding heart rate zone
Measuring time of exercise in the heart rate zone
Training data memory – possibility of recalling and analyzing your trainings
Package includes:
Watch
Chest belt
Batteries
Detailed manual in Czech language

This product is recommended by inSPORTline coach Petr Kopřiva
Managing your training by sport tester inSPORTline has several benefits. A sport tester allows you to adjust the intensity of exercise to keep your heart rate in desired heart rate zone for fat loss and to recall training data. Regular trainings in the proper heart rate zone support weight loss and strengthen cardiovascular system.
Sport Tester inSPORTline Fit - Documents to download
Sport Tester inSPORTline Fit - Product parameters
Sport Tester inSPORTline Fit - alternatives -
all in stock
Sport Tester inSPORTline Diverz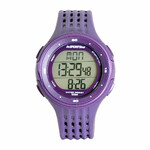 More info
Sporttester inSPORTline Cord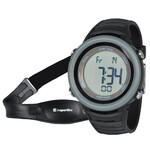 More info
Sport Tester inSPORTline Fit is included in the following categories: