Climbing Equipment inSPORTline Mesenero -
SPECIAL OFFER
Effective trainer for the entire body, improving dynamic strength, agility, endurance and motion coordination, comfortable foam grips.
Recommended accessories
Description
Alternatives (8)
Climbing Equipment inSPORTline Mesenero
Climbing Equipment inSPORTline Mesenero is a device suitable for every home-gym. Using it, you can effectively exercise your entire body by the same movement as if climbing a rock or a climbing wall. It's not just your legs, buttock, arms and body core that get stronger, but your agility, coordination and dynamic strength will be improved during training as well. You can also use it as a cardio and power trainer.
Its total height of 190 cm, weight under 20 kg and weight limit of 150 kg make this equipment a quality stable accessory for every home-gym. It features large anti-slip foot rests and four foam grips for more grip options and training variations. This product is foldable. While folded, the size of the trainer is very compact and saves storage space. Thanks to all these attributes, Climbing Equipment inSPORTline Mesenero is a very successful training device.
 
Technical description:
Effective trainer for your whole body
Allows you to move as if climbing a rock
Exercising your thighs, glutes, abdomen, arms and body core
Improving your dynamic strength, agility and endurance
Compact and foldable
Grasping variability
Comfortable grips and stable frame
Anti-slip foot rests
Material: steel (profile 1.5 mm), EVA foam, plastic, rubber
Dimensions: 190 x 68 x 105 cm
Weight limit: 150 kg
Weight: 19.5 kg 
Suitable for home use
Recommended by Petr Kopřiva, inSPORTline Fitness Coach
Regular training improves your physical fitness, helps you lose weight and strengthens your cardiovascular system.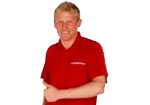 Exercised body areas: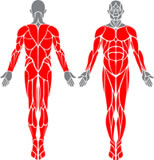 Climbing Equipment inSPORTline Mesenero - alternatives -
all in stock
Climbing Equipment inSPORTline Mesenero is included in the following categories: