Paddleboard with Accessories Jobe Aero SUP Lena Yoga 10.6 -
SPECIAL OFFER
Slower and highly stable yoga paddleboard; medium maneuverability; large board with enough room for yoga exercise; paddle, backpack, pump, leash and flipper included.
We are sorry, but this product is no longer available.
Recommended accessories
Description
Parameters
Alternatives (8)
Video (9)
Paddleboard with Accessories Jobe Aero SUP Lena Yoga 10.6
The Paddleboard Jobe Aero SUP Lena Yoga 10.6 is a unique paddleboard intended for yoga exercise on water or relaxation rides. Its shape ensures maximum stability which is essential when practicing yoga. The 10.6 Lena Yoga Paddleboard is medium fast and easily maneuverable. Its weight (10kg) and weight limit (120kg) make it one of the larger paddleboards. There is an elastic holder in the rear. On the bottom, there is 20cm-long flipper maintaining the direction and stability. The set includes the adjustable aluminum paddle, the pump, the flipper and the paddleboard leash. Everything is packed in a stylish backpack which is the same color as the remaining parts of the set. The Paddleboard Jobe Aero SUP Lena Yoga 10.6 is intended for calm water surfaces – rivers, lakes or canals.
Jobe Paddleboards stand out in their quality and lightweight design. Thanks to the special three-layer "heat bonded" technology the SUPs Jobe are more than 1/3 lighter and more solid than other paddleboards. Thanks to the high quality materials the paddleboards are made of, their surface is damage, dent and puncture resistant. They are not manually-glued but laser-glued (manually-glued paddleboards feature up to 15 layers of glue – which results in the occurrence of visible defective bubbles and reduced durability). Paddleboards Jobe can be inflated up to the pressure of 20 PSI. As a result, they have incomparably better quality, stability and rigidity.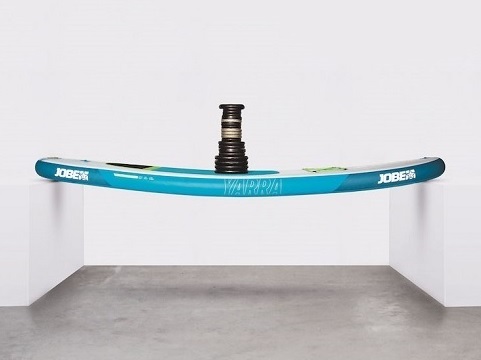 Paddleboards jobe with its sophisticated construction and advance technology do not bend under pressure and keeps perfect riding properties.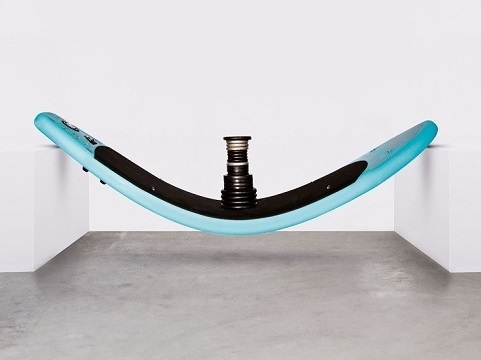 Non-branded paddleboards are not so strong and do not handle standard weight load. they can significantly bend In the middle, and spoil the riding experience.


Jobe Paddleboards come with the complete accessory set, including the effective pump with a removable pressure meter, the reflective color, water-floating aluminum paddle which is well visible on the water (not all paddles can float on the water), the paddleboard leash (safety wire), the repair glue set and the large waterproof bag in which you can easily stack all the equipment to get yourself ready for the trip. All you have to do is get on your starting spot, inflate the board, hop up on it and paddle. 
Technical description:
Suitable for yoga exercise on water or relaxation rides
All age groups
Faster version
High maneuverability
High stability
Suitable for calm water surfaces – lakes, mild rivers and canals
Set includes: leash, paddle, pump, backpack, flipper
Square tail
Round nose
Elastic holder in the rear
Weight: 10kg (including flipper)
Volume: 322l
Weight limit: 120kg
Dimensions: 320 x 80cm
Thickness: 15cm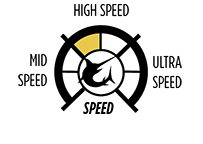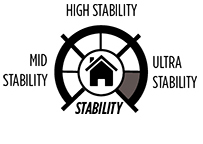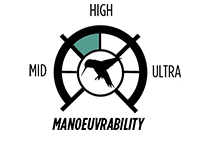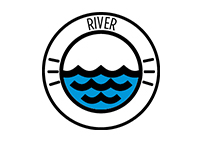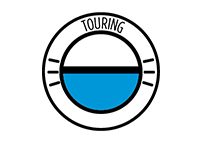 Paddleboard with Accessories Jobe Aero SUP Lena Yoga 10.6 - Product parameters
Category
Racing SUP - for group races and endurance training. Not really suitable for beginners due to more difficult manoeuverability a narrower shape that's less stable that standard paddleboards.
SUP for adventurers - a narrower board suitable for longer rides, exploring your surroundings and even faster paddling.
SUP for calm waters - wider, larger and more stable  than other paddleboards. For relaxing rides on lakes or ponds.
All-around SUP - a combination of above mentioned types. Average length and width.
Windsurf SUP - a perfect combination of paddleboarding and windsurfing.
Yoga SUP - extremely stable paddleboards with great width, ideal for practicing yoga exercises on water.
Fishing SUP - paddleboards especially designed to meet the requirements of fishermen.
Yoga
Board dimensions
length - when choosing paddleboard length, you should consider how you intend to use it.
short boards

 (under 270 cm) are great for surfing and are more maneouvrable than longer boards.

average boards

(between 270 and 370 cm) are suitable for multi-purpose use.

long boards

(between 380 and 430 cm) are suitable for racing or traveling. They are faster than the previous types, but more difficult to control.
width – board width is an important factor when determining the stability of a paddleboard. Generally speaking, the wider the paddleboard, the more stable it is.
narrow boards

(74 – 76 cm) – faster but less stable

wide boards

(over 78 cm ) – much more stable, it is easier to stand up on them, slower.
320 x 80
Weight limit
The weight limit should be your main concern when choosing a paddleboard. It determines the maximum weight the paddleboard can carry without losing shape and stability. The higher the weight the deeper the paddleboard sinks which makes steering and paddling more difficult.
The weight limit includes all of your clothing and gear (waterproof bag, personal belongings, the paddle, etc.). By adding the weight of these belongings to your own you get the minimum weight your new paddleboard should be able to carry.
120 kg
Board thickness
Paddleboard thickness is closely connected to its weight limit. The thicker the paddleboard, the higher the weight limit.
15 cm
Volume
Paddleboard's volume is given in litres and determines the amount of load it is able to carry. If the volume is high, so is the weight limit. Shorter boards can compensate for lower volume with larger width and thickness. Long boards can have lower volume if they are thin and narrow.
322 l
Number of accessories
The more accessories a paddleboard has, the better equipped it is. Accessories may include a paddle, a leash, a backpack, fins or a repair kit.
Paddleboard sets with various accessories are recommended especially for beginners. This way, they will have everything they need ready.

JOBE provides the widest range of accessories available, making their sets suitable for both beginners and more experoenced users.
6
Weight
The total weight of the product.
10 kg
Maximum number of users
Maximum number of users depends on the size and weight limit of the paddleboard. The larger the paddleboard and the higher the weight limit, the more people can use it simultaneously. Usually paddleboards are suitable for only one person. The exception is the so-called "family paddleboard" suitable for more users, even with children.
1 adult + 1 child
Material
All our paddleboards are made of PVC materials. Their advantages are low weight, durability and the option to fold them into a neat package.
JOBE paddleboards are glued using a special laser technology (instead of manually) which unsures low weight and increases their durability and wind resistance.
PVC
Paddleboard with Accessories Jobe Aero SUP Lena Yoga 10.6 - alternatives -
all in stock
Paddleboard with Accessories Jobe Aero SUP Lena Yoga 10.6 is included in the following categories: