Electroboard Spartan Balance Scooter
Top quality stabilization system, two motors, popular balance vehicle, easy to carry, suitable for both urban environment and a beach, rapid charger part of the package.
Recommended accessories
Description
Parameters
Alternatives (6)
Video (1)
Electroboard Spartan Balance Scooter
Electroboard Spartan Balance Scooter is a smart balance vehicle. As with all balance vehicles, you steer it by the movement of your body. The electroboard was designed mainly for personal entertainment, but you can also use it as a quick transport in urban areas or at work (if you work in large spaces – warehouses, etc.). The Electroboard Spartan Balance Scooter is fitted with two motors with the overall output of 700 W and 36 V Samsung battery.
The electroboard's wheels are sturdy (tire diameter is 24,5 cm), which you'll surely appreciate when riding on rough and uneven surfaces. The maximum weight of the rider is 110 kg and the electroboard's maximum speed is 12 km/h. Thanks to its relatively small size, the electroboard is easy to carry. You can take it with you on holiday and use it as a transport to the beach or the city, or you can just take a trip to enjoy the scenery. The electroboard is fitted with blue LED signal lights, which serve to make the rider more visible in difficult conditions. The range of this model is 20 km. The charging time should be around 1 – 2 hours, that's why you'll find a rapid charger as part of the electroboard's package. You'll be able to charge quickly, so you can continue enjoying your ride. The Electroboard Spartan Balance Scooter has a top quality electronic stabilization system, which makes riding it easier to learn and handle. It is the most up-to-date flexible and economic transport vehicle. The Electroboard Spartan Balance Scooter is a great alternative for travelling through big cities. With electroboard you can easily dodge traffic jams so you'll reach your destination without problems.



Store the battery in shady and dry place with temperature between 10°C and 20°C. Before long-time storing, charge it fully and recharge at least every 6 months up to 100% of its capacity.
Technical specifications:
Modern balance vehicle
Top quality electronic stabilization system
Control by shifting weight
Simple to ride
Alternative transport
You can carry it by hand
Easy to handle
Blue LED signal light
Relaxing ride through neighbourhood
Suitable for both urban areas and beaches
Wheels: 10"
Range: up to 20 km
Charging time: 1 – 2 hours
Maximum load: 110 kg
Maximum speed: 12 km/h
Weight: 16 kg
Parameters: 67 x 27 x 26 cm
360V Samsung battery part of the package

Charger part of the package
Electroboard Spartan Balance Scooter - Documents to download
Electroboard Spartan Balance Scooter - Product parameters
Parameters
67 x 27 x 26 cm
Battery capacity indication
no
Electroboard Spartan Balance Scooter - alternatives -
all in stock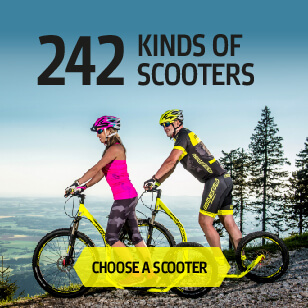 Electroboard Spartan Balance Scooter is included in the following categories: