Children's Electroboard Windrunner Mini B2 Art
Controlled by transferring weight, electronic stabilizing system, 4.5" bantam tires, fenders, stylish graphic design.
We are sorry, but this product is no longer available.
Recommended accessories
Description
Parameters
Alternatives (6)
Video (2)
Children's Electroboard Windrunner Mini B2 Art
The Children's Electroboard Windrunner Mini B2 Art is a smart self-balancing scooter for children and women controlled by transferring weight. It features a modern electronic stabilizing system which makes learning to ride it very easy. It is perfect not only for fun in-town and pathway riding, but also for riding around your neighborhood. The electroboard also features 4.5" wheels which you do not need to inflate. The wheels are perfect for reinforced surfaces and will help you during uphill rides (maximum slope of terrain 10°). They are powered by two 150W electric engines thanks to which it can reach speeds of up to 6km/h. The engines are powered by a powerful Samsung accumulator, ensuring a distance range of up to 20km. With its high quality, reliability, the number of charging cycles and the relatively short charging time (approx. 3 hours), the Samsung accumulator is far better than the unbranded batteries. The charger is included in the set. The Children's Electroboard Windrunner Mini B2 Art also features large fenders protecting against the ricocheting stones or splashing water. Last but not least, you will appreciate its light weight, attractive stylish design and round shape.
Tip for safe riding: we recommend wearing a helmet and protectors at all times.


Store the battery in shady and dry place with temperature between 10°C and 20°C. Before long-time storing, charge it fully and recharge at least every 6 months up to 100% of its capacity.
Technical description:
Controlled by transferring weight
Electronic stabilizing system
Bantam tires
Fenders
Anti-slip footboards
Stylish graphic design
Tire size: 4.5" (11.4cm)
Maximum slope of terrain: 10°
Clear height: 25mm
Dimensions: length: 16 x width: 50 x height: 15cm
Engine power: 2 x 150W
Maximum speed: 6km/h
Maximum distance range: up to 20km (avg. 10-15km)
Battery: Samsung, 2200 mAh, 36V
Charging time: 120 – 180mins
Number of charging cycles: up to 2,000
Weight: 4.5kg
Weight limit: 60kg (minimum recommended weight: 10kg)
Charger included
Suitable for in-town and paved trail riding
Children's Electroboard Windrunner Mini B2 Art - Product parameters
Parameters
21 x 58 x 23 cm
Battery capacity indication
no
Children's Electroboard Windrunner Mini B2 Art - alternatives -
all in stock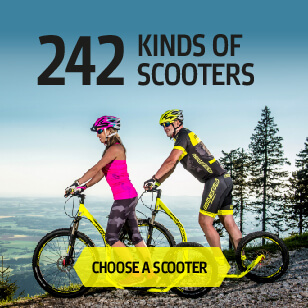 Children's Electroboard Windrunner Mini B2 Art is included in the following categories: