GPS Sporttester TomTom Spark Fitness Music -
SPECIAL OFFER
Over 500 songs of music storage, real-time running information, multisport mode, activity and GPS tracking.
We are sorry, but this product is no longer available.
Recommended accessories
Description
Parameters
Alternatives (5)
Video (2)
GPS Sporttester TomTom Spark Fitness Music
GPS Sporttester TomTom Spark Fitness Music is a sport wristwatch, which combines utility and fun. Spark Fitness Music is equipped with a 3GB storage space, which can carry over 500 songs. Moreover, you will appreciate the wide range of functions such as e.g. calories burned measurement, all-day activity tracking or GPS position tracking. Its easily readable backlit display shows all relevant information for the selected or current activity. Via Bluetooth technology, this sporttester can be synchronized with smartphones through apps focused on running or on sport activities in general. If you want to pair the watch with the newest version of the TomTom MySports App, you need a smart device with Bluetooth 4.1 or newer.
Technical description:
Storing space: 3GB
Supported formats: Mp3, ACC
Battery lifetime: activity tracking up to 3 weeks, GPS up to 11 hours, GPS+music up to 5 hours
Display resolution: 144x168
Display size: 22x25mm
Thickness: 11.5mm
Weight: 49g
Wrist circumference: 121-175mm (S), 143-206mm (L)
Waterproofing: 40m / 130 feet (5ATM)
Supported languages: Czech, English, Spanish, German, French, Italian, Finnish, Portuguese, Dutch, Polish, Norwegian, Swedish, Danish, Chinese (traditional), Chinese (simplified), Indonesian, Japanese
Note: Headphones are not included
Features and functions:

Treadmill: speed, pace, distance, calories and exercise time
Running: speed, pace, distance, calories and exercise time
Cycling: speed, pace, distance, calories and time
Indoor cycling: time (cadence, speed, pace and distance - through an optional cadence sensor)
Swimming: laps, distance, speed, time, calories and strokes
Freestyle: speed, pace, distance, calories and time
Gym: time (heart rate and calories burnt - through an optional heart rate monitor)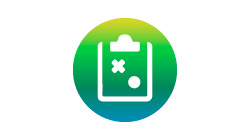 Personalized Training
Personalize your training by setting your own pace, distance, time and/or number of repetitions. Moreover, you can also set your warm-up and rest time.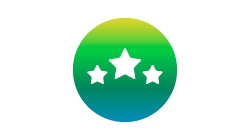 Fitness Age
Find out how fit you are and how to get even better. Comparing your data with users in a global database, this function allows you to find out your fitness age and reduce it. This tracker uses VO2Max (the maximum rate of oxygen consumption measured through heart rate) to determine your fitness.
.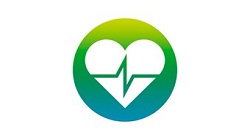 Heart Rate Monitor
The watch features a real time heart rate sensor, allowing you to check the intensity of your workout and adjust it if needed. This feature is useful especially for endurance and power training. Training in the 5 heart rate zones helps you get results faster.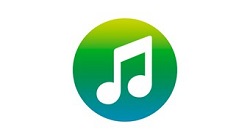 Music Storage
The watch features a 3GB music storage, which translates to up to 500 songs, allowing you to have your favorite music always with you. Moreover, the watch is compatible with Bluetooth headphones (headphones are not included), as a result of which no cable will bother you during running. The number of songs depends on the file size.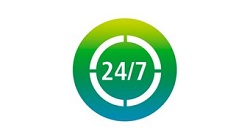 Activity Tracking
Activity tracking: strides, time spent actively, distance, calories burned, sleep
Displayed: daily, weekly
Goals: strides, time spent actively, distance, calories burned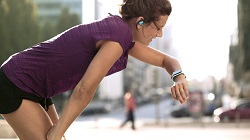 Training
Race: previous activities, favorite, customized
Goals: time, distance, calories burned
Zone: pace, heart rate, speed
Laps: time / distance / customized
Intervals: yes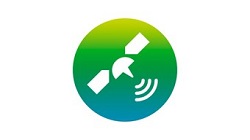 GPS Tracking
Position: GPS
QuickGPSFix: yes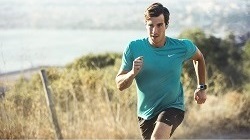 Sensors
Sensors (internal): movement sensor (accelerometer + gyroscope), compass, optical heart rate monitor
Sensor (wireless): Bluetooth Smart
Notification: beep and vibration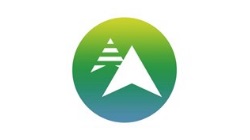 Race Mode
Choose any of your past performances and try to top it.

Route Exploration
Explore new routes and use breadcrumb navigation to find your way back. You will never get lost again.

GPS Sporttester TomTom Spark Fitness Music - Product parameters
Water resistance for
There are several ways how to describe water resistance in sports watches. To make it easier for you, we state the REAL value your sports watch will be able to resist. The number of meters given is the real depth up to which you can safely reach with your watch.
Watch water resistance can be divided into three categories:
- 0 metres - almost zero water resistance, the watch will resist only splashing water and rain
- 1 metre - watch can be used when you shower and wash your hands
- 30-100 metres - a watch you can bathe, swim and dive with
Swimming, diving
Heart rate monitoring
Chest strap
Daily activity monitoring
yes
GPS Sporttester TomTom Spark Fitness Music - alternatives -
all in stock
GPS Sporttester TomTom Spark Fitness Music is included in the following categories: