Weight Stand Marbo Sport MP-S207
Professional stand, double-row, sturdy structure, corrosion-resistant surface.
Recommended accessory
Description
Alternatives (6)
Weight Stand Marbo Sport MP-S207
The Weight Stand Marbo Sport MP-S207 is one of the main pieces of gym equipment. Thanks to its cascading design, the stand takes up very little space. The special shape makes putting down weights comfortable and safe. As the Weight Stand Marbo Sport MP-S207 meets the PN-EN 957-4:2007 safety standard, it can be used in gyms and both public and commercial centers.
Technical description:
Professional stand
Sturdy structure
Height: 93cm
Width: 78cm
Length: 220cm
Weight: 94kg
Weight limit: 650kg/segment
Structural profile: 80 x 40 x 3cm
Suitable for commercial use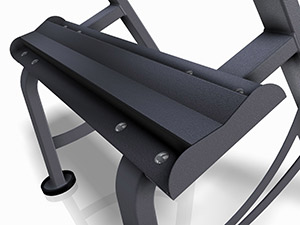 Shelves
The solid, specially designed shelves made of 4mm-thick metal plate provide comfort during putting down/picking up weights. The shelf ends feature backstops which prevent the weights from slipping off the stand.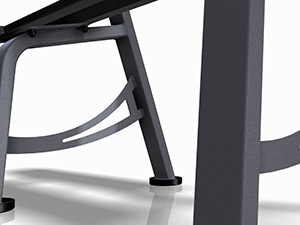 Esthetic design
The look of a gym has an enormous impact on its popularity. Everyone who wants to use modern machines will appreciate the visually interesting design of the MP-S207.
Weight Stand Marbo Sport MP-S207 - alternatives -
all in stock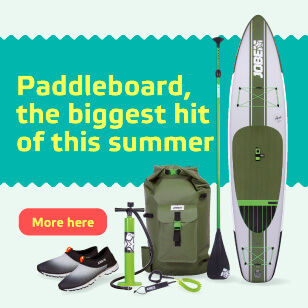 Weight Stand Marbo Sport MP-S207 is included in the following categories: