Incline Bench Marbo Sport MP-L205
Professional bench, 8 incline/decline positions, modern padding, practical safety lever, comfortable design, durable frame.
Recommended accessories
Description
Alternatives (5)
Incline Bench Marbo Sport MP-L205
The Incline Bench Marbo Sport MP-L205, part of a Professional series, can be found in every good gym. It features 8 positions which can be adjusted according to the level of difficulty. It also features the arm lock mode, securing stable and comfortable position during workout. The new feature of the Professional series is the red surface of the individual parts used to set up the bench. As a result, the bench is easy to use even for those who have never used it before. As the Incline Bench Marbo Sport MP-L205 meets the PN-EN 957-4:2007 safety standard, it can be used in gyms and both public and commercial centers.
Technical description:
Professional bench
High quality upholstery
Stable structure
Corrosion-resistant surface
8-position backrest
Height: 113cm
Width: 84cm
Length: 154cm
Weight: 50kg
Weight limit: 400kg
Area: 1.30m2
Structural profile: 80 x 40 x 3mm
Intended for both home and commercial use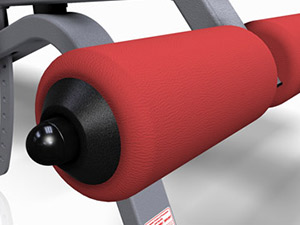 Armrests
They are made of durable polyurethane foam coated with thin, but highly durable synthetic leather for maximum comfort.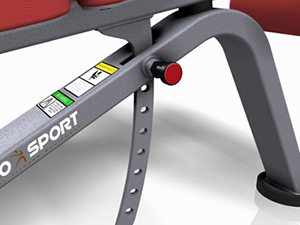 Backrest adjustment
The MP-L205 bench features 8 incline/decline positions which increase or decrease the level of difficulty. You can adjust the position using the red pin with a spring. It is so easy that even a layman can do it.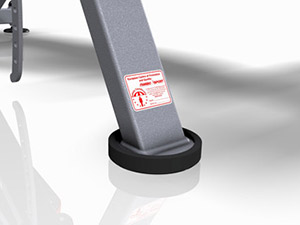 Rubber legs
The front sides of the legs feature rubber covers made of firm rubber which prevent the bench from moving during workout. Apart from that, the sticker with a serial number and certification can be found on there.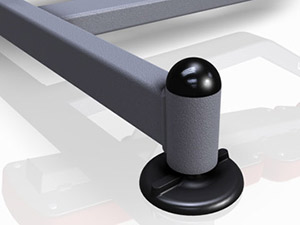 Adjustable rear leg
Thanks to the rubber extender the leg can be adjusted to the required height, providing stability during workout even on an uneven surface.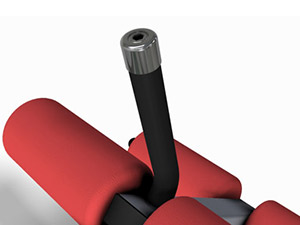 Safety lever
The handle of the safety lever features solid foam, providing a comfortable and firm grip. The handle cover features a silver metal case.

Stable structure
The structure of the MP-L205 bench provides maximum stability and safety during workout. Thanks to the 80x40mm oblong tube with a 3mm diameter, the structure has a long lifespan.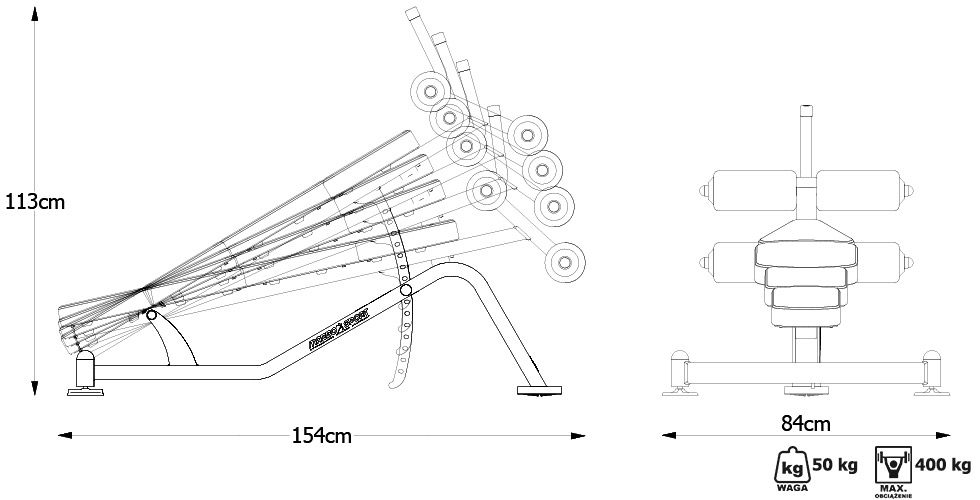 Exercised body areas: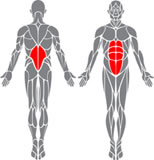 Incline Bench Marbo Sport MP-L205 - alternatives -
all in stock
Incline Bench Marbo Sport MP-L205 is included in the following categories: