Jump Rope inSPORTline Airope Green
Ropeless jump rope with balls attached to the grips, little space for exercise needed, anyone can use it, a new exciting way to spice up a classic exercise.
Recommended accessories
Description
Parameters
Alternatives (8)
Jump Rope inSPORTline Airope Green
Jump Rope inSPORTline Airope Green is a ropeless jump rope which brings a new method to the familiar exercise. The Airope has a large comfortable grip with a rotating joint. A rubber rope with a ball at the end is attached to the joint. The ropes are 29 cm long and you use them to rotate the ball. Exercising with Airope is rather different than exercising with a regular jump rope. The main focus is on concentration, correct breathing and coordination exercises with two ropes independent of each other. You don't have to jump constantly with Airope, you can squat while twisting the balls, circle the balls above your head, etc. These exercises will strengthen your entire body and increase your motor movement. Thanks to its size, you can use the Airope in spaces unsuitable for classic rope jumping, such as small spaces with low ceilings. That's why the Airope is an enjoyable alternative to classic jump rope for everyone – young or old.
Technical description:
Ropeless jump rope
Balls replaced the jumping rope
Enjoyable alternative to classic jump rope
Suitable for people of all ages
Exercising possible even in small spaces with low ceilings
You exercise your coordination, motor skills, and correct breathing
Comfortable grips
Length: 52 cm
Ball weight: 70 g per ball
Material:

PP, PVC
Recommended by Petr Kopřiva, inSPORTline Fitness Coach
Regular training improves your physical fitness, helps you lose weight and strengthens your cardiovascular system.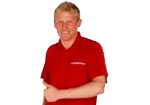 Exercised body areas:
Jump Rope inSPORTline Airope Green - Product parameters
Material
Polypropylene, PVC
Jump Rope inSPORTline Airope Green - alternatives -
all in stock
Jump Rope inSPORTline Airope Green is included in the following categories: