Multi-Press Body Solid PSM144XS
Maximum load 300 kg, home and professional use, firm high-quality padding, anti-slip grips, both standard and Olympic weight plates, adjustable bench, sophisticated safety system, patented pulley system.
Recommended accessories
Description
Parameters
Alternatives (8)
Multi-Press Body Solid PSM144XS
Multi-Press Body Solid PSM144XS is one of the most popular power racks, with tens of thousands of satisfied users. It is a revolutionary home training system that was introduced as an affordable and practical version of professional training equipment. The robust steel frame with 50 x 50 mm profile has special anti-scratch coating. Multi-Press Body Solid PSM114XS offers more than 10 types of exercise that will help you effectively strengthen your body. You can perform standard exercises, such as bench presses, butterfly or pull-downs. You can also install safety stoppers that will prevent the barbell from falling. This way, you can comfortably perform squats with weights or bench presses.
The weights can be easily adjusted up to 68 kg (150 lb.). The frame has additional 30-mm storage posts that can help you increase the lifted weight up to 100 kg. Quiet running is ensured by nylon pulleys with ball bearings. Multi-Press Body Solid PSM144XS has anti-slip grips and detailed design, the weight plates are easy to adjust and the frame is highly stable.


Technical description:
Enforced steel frame
14 stoppers for maximum safety
Upper and lower pulley
Adjustable safeguards suitable for extreme weight
Patented Super-Glide nylon pulleys for smooth weights movement
Weight of the incorporated weights: up to 68 kg (150 lb.)
Dimensions: height 216 x length 114 cm x width 193 cm
Bar length: 193 cm
Bar weight: 14.3 kg
Weights type: standard (25 mm), Olympic (50 mm, 25/50 mm after installing Olympic adapter)
Padding thickness: 40 mm
Weight limit for the bench: 300 kg including the user (i.e. if the user weights 100 kg, maximum load is 200 kg)
Category H (EN 957) for home and club use
Weight plates and Olympic adapter are not included
Body Solid PSm144XS training stations:
Bench press with in a flat position and positive slope of 42° and 75°
Butterfly with back support
Squats
Pull-ups (back, biceps)
Pull-downs (triceps, biceps)
Isolated biceps on the lower pulley (equipment not part of the package)
Leg curls on the lower pulley with an extension (straps not part of the package)
Overhead presses
Multi-Press Body Solid PSM144XS - Product parameters
Maximum user height
not limited
Weights type
Bricks, Wheels
Maximum amount of weight
300 kg
Butterfly with chest support
no
Pick-up roller (upper)
yes
Pick-up roller (upper)
no
Pick-up sitting with chest support
no
Massaging the breasts sitting
no
Pressures on the triceps
no
Biceps pulley - with support
no
Lifting his foot on the trapeze
no
Spreading your (thigh)
no
Multi-Press Body Solid PSM144XS - alternatives -
all in stock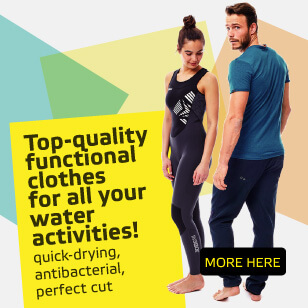 Multi-Press Body Solid PSM144XS is included in the following categories: