inSPORTline Curved Bench
Description
Parameters
Alternatives (3)
Reference (3)
inSPORTline Curved Bench
abdominal muscle development bench
professional workmanship for intensive home training
high-quality padding for comfortable training
robust construction steel mainframe provides needed stability while exercising
38X38 steel profile with glossy coating
HC cathegory (according to EN957 norm)
profile thickness: 1,5 mm
floor space dimnsions: 125 x 61 x 77 cm
maximum height of a person: 195cm
weight: 11,5 kg
load: 100 kg
Toned body parts: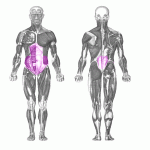 Recommended by 
Alois Hadamczik
, coach of Czech ice-hockey team

Doporučuje Petr Kopřiva InSPORTline Trenér
Cvičení Vám přinese zvýšení kondiční vytrvalosti. Pravidelný trénink podporuje hubnutí a posílení kardiovaskulárního systému.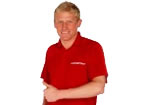 S tímto produktem posilujete následující partie: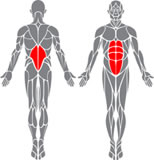 inSPORTline Curved Bench - Product parameters
Loading limit (kg)
100 kg
Dimension of utility
90 x 30
inSPORTline Curved Bench - alternatives -
all in stock
inSPORTline Ab Crunch Bench
More info
GAB60 Body-Solid Adjustable Ab Board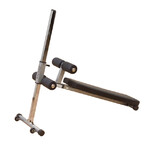 More info
Adjustable sloping bench inSPORTline Hero ABB90
More info
inSPORTline Curved Bench - customer reviews
Source – Heureka.cz
Average rate 4.3 / 5 of 3 rates
stoker007
Products purchased inSPORTline.cz
Konstrukce a provedení odpovídá ceně, ale pro domácí použití plně dostačuje, těžko za tuhle cenu seženete srovnatelný výrobek, nepůsobí vyloženě špatným dojmem Pokud tušíte význam přídavných prvků, využijete lavičku více než na "leh-sedy", na které jsem ale lavičku původně kupoval Přes veškeré mínusy doporučuji všem, kteří nechtějí investovat horentní sumy do věží a stačí jim nářadí pro základní posilování
Jednoduché sestavení
Odpovídá domácímu použití
Relativně levná záležitost
Čínský výrobek, dost velké vůle vzájemně sestavovaných dílů
Nastavení nefunkční v plném rozsahu - špatně provedený svar zabraňuje nastavení na nejnižší náklon lavičky - jednoduše opravitelné, ale nechci zatím do konstrukce zasahovat kvůli povrchové úpravě
Jako gymnasta-amatér postrádám návod na cvičení, resp. ukázku možných cviků, protože na lavičce jsou prvky, u kterých naprosto nechápu jejich význam :-)
mikedave
Products purchased inSPORTline.cz
Splňuje to, co od ní očekávám, ale přidal bych nějaký přehled zajímavých cviků a dalšího použití. Lavice je dobře skladná a za poměrně nízkou cenu, což byl hlavní důvod, proč jsem si ji pořídil. Není vhodná pro ty, kteří dlouhodobě neposilují, pokud si ji chcete pořídit, je dobré se na ni připravit. Ve srovnání s konkurencí se zdá cenově nejvýhodnější a doba dodání a vyexpedování je poměrně nízká.
- lavice je polohovatelná
- dá se využít k více cvikům
- vhodná i do menších místností
- slušná cena
- není vhodná pro každého
- lavici chybí přehled cviků, jež se na ní mohou provozovat
Vladimír Hučín ( www.vladimirhucin.cz )
Products purchased inSPORTline.cz
S výrobkem a s dodáním jsem naprosto spokojen.
Myslím, že výrobek není až tak drahý.
Je konstrukčně dobře proveden a montáž je pro mne snadná.
inSPORTline Curved Bench is included in the following categories: