inSPORTline SEG 6601 Rowing Machine and Recumbent
Description
Parameters
Alternatives (6)
Reference (5)
inSPORTline SEG 6601 Rowing Machine and Recumbent
2in1 machine - rower and a recumbent. Patented.
magnetic system with manual load control
8 load levels
performance: 32 - 106 Watts
4,5-kg 237mm flywheel 
BeltDrive system assures silent and smooth operation
3-piece cranks with encased INT bearings
balance pedals with adjustable straps
comfortable PU saddle and a back pad
PU ball bearings for saddle movement
slide bar length: 1130 mm
pulse rate sensors in handgrips
LCD computer
computer: time, speed, distance, calories, pulse rate, total distance, scan
transport wheels
easy-to-fold
2 AA battery-driven computer
HC cathegory (according to EN957 norm)
EN957 certificate
floor space dimensions: L189 x W60 x H85 cm
maximum height of a person: 185cm
load capacity: 120kg
weight: 43 kg
Prolonged warranty

Toned body parts: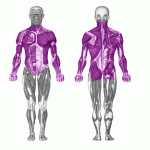 Recommended by
Alois Hadamczik
, coach of Czech ice-hockey team

K tomuto produktu Vám nabízíme prodlouženou záruku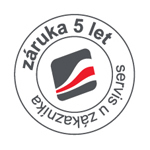 Doporučuje Petr Kopřiva InSPORTline Trenér
Cvičení Vám přinese zvýšení kondiční vytrvalosti. Pravidelný trénink podporuje hubnutí a posílení kardiovaskulárního systému.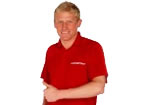 S tímto produktem posilujete následující partie: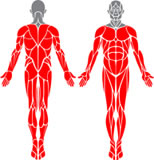 inSPORTline SEG 6601 Rowing Machine and Recumbent - Documents to download
inSPORTline SEG 6601 Rowing Machine and Recumbent - Product parameters
Loading regulation (number of levels)
8
Loading limit (kg)
120 kg
Weight of fly wheel (kg)
4.50 kg
Set up dimensions
189 x 60 x 85 cm
inSPORTline SEG 6601 Rowing Machine and Recumbent - alternatives -
all in stock
inSPORTline SEG 6601 Rowing Machine and Recumbent - customer reviews
Source – Heureka.cz
Average rate 4.5 / 5 of 4 rates
TEXL
Products purchased inSPORTline.cz
Nákup není náročný na čas,rychlá dodávka avšak baleno do jedné velké krabice a příliš těžká (45kg).Stroj lze rozložit do dvou krabic.Platba při dobírce lze u PPL i bankovní kartou což není uvedeno.Video trenér by měl být součástí příbalu včetně sestrojení a údržby posilovacího stroje.Cvíčení opravdu skvělé a velmi účinné takže můžu jen doporučit.
Procvičení celého těla
Domácí fitnes
Nelze nastavit úhel opěradla zad
Nejhlavnější záběrová část pásky brousí o plastikovou vodící část na krku trubice pod monitorem (chybí vodící válečky)velmi rychle se opotřebí tažná páska.
Lada
Products purchased inSPORTline.cz
Trenažér mám více než rok a jsem s ním velmi spokojen . Po dosažení max. stupně zátěže doporučuji přichytit napevno k podlaze . Na celkové zpevnění těla stačí jen pár minut intenzivního veslování denně .Výborný pocit mám i ze šlapání . Na rozdíl od kola , kde se často jen vezete , tady musíte šlapat pořád a po ujetí 30 km ostrým tempem vypadám , jako bych vylezl z bazénu . Dejte si pod sebe raději ručník , potom , co jsem se několikrát zapotil přestaly fungovat senzory tepu . Ještě že jezdím na čas :-) . Největší slabinou je displej . Chybí podsvícení , není možné měřit mezičasy , nebo ukládat nejlepší výsledky . Přes drobné výhrady rozhodně doporučuji .
Lepší , než jsem čekal
Rychlé výsledky cvičení
Nezabere moc místa
Kvalitní provedení - zatím nejeví žádné známky opotřebení
Nelíbí se mi provedení displeje
Přivítal bych možnost nastavení větší zátěže
Po propocení trenažeru nefunkční senzory tepu
Jitka D.
Products purchased inSPORTline.cz
S produktem jsme naprosto spokojeni, za dva roky používání zatím nebyl problém. Místo cvičení v posilovně a koukání do zdi využívám volné chvíle doma u televize.
Val40
Products purchased inSPORTline.cz
Doporučuji,spokojenost
Velká spokojenost, zatím cvičím denně :-), hezky protáhne celé tělo,určitě doporučuji všem, kteří nechtějí nebo nemají čas na pravidelné cvičení v posilovně.Dispej přehledně ukáže rychlost, ujeté km, spálené kalogie ,tep.frekvenci...ap.,8stupňů zátěže plně stačí, jde spíš o vytrvalost cvičení. Já zatím jsem na zátěži 4-5, manžel z počáteční 8 šel na 5-7.
Je třeba trochu více místa, ale dá se složit
inSPORTline SEG 6601 Rowing Machine and Recumbent with customers
Ahoj jmenuji se Pavel a je mi 17 let . Dříve , ještě než jsem začal cvičit jsem vůbec neměl
tušení o nějakém cvičení nebo nějaké posilovně atp.
---
inSPORTline SEG 6601 Rowing Machine and Recumbent is included in the following categories: