inSPORTline VibroGym Katrina Vibration Machine
Description
Parameters
Alternatives (4)
Reference (3)
inSPORTline VibroGym Katrina Vibration Machine
inSPORTline VibroGym Dance Vibration Machine will help you to form your figure.

The principle of vibration causes reflex contraction of muscles. Standing for 5 minutes with knees slightly bent is enough to feel the results. The whole body can be exercised. Exercises are described in the manual. Arms and back can be exercised with two rubber belts which are fixed to the lower part of the machine.
helps to form your body and loose the body weight quickly and effectively
exercise efficiency is tripled during the vibration process
special massage mat with adhesive and serrated surface releases the tension on your feet, palms, buttocks and back…
assures fast recovery and regeneration after physically demanding activity, sports activity or exercise
Dance Machine is ideal as opening or final training phase of runners, inline skaters, cyclist or skiers…
can help to cure rheumatism and other diseases, e.g. bone and joint diseases (after doctor's recommendation)

improves the blood circulation

helps to cure muscle and joint pain and stiffness

improves balance and coordination

helps to fight cellulite

fights stress and depression

increases the production of the growth hormone
Technical description of the inSPORTline Dance machine:

Engine power: 500 W
Works fluently
Vibration frequency: 25 – 50 Hz
Fluent increase of 1 Hz possible
Amplitude: 0,5 – 2,0 mm
Computer with 3 LED displays
Two operating consoles
You can choose of more than 50 vibration intensities
3 user programs
Time programs: 30 – 180 S
Belts with grips for larger variability of exercises
Weight: 100 Kg
Maximum load capacity: 150 Kg
Dimensions: 100L x 783W x 156 cm H
Colour: black, white
Extended warranty

Toned body parts: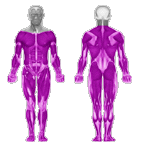 InSPORTline Vibration Machine is successfully used in Czech "
Studio 40
" by MUDr. Monika Oslizlová for rehabilitation, reduction of overweight and relaxation of sportsmen.
- Look at the examples of the vibration machine workout
K tomuto produktu Vám nabízíme prodlouženou záruku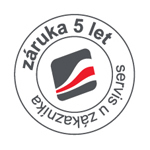 Doporučuje Petr Kopřiva InSPORTline Trenér
Cvičení Vám přinese zvýšení kondiční vytrvalosti. Pravidelný trénink podporuje hubnutí a posílení kardiovaskulárního systému.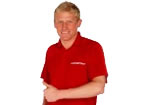 Cvičením na vibromasážním stroji posilujete tyto partie: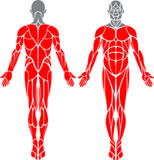 inSPORTline VibroGym Katrina Vibration Machine - Documents to download
inSPORTline VibroGym Katrina Vibration Machine - Product parameters
Vibration frequency
20 - 60 Hz
Usage category
Club / commercial using
Loading limit (kg)
120 kg
Number of vibration speeds
40
Set up dimensions
85 x 85 x 160 cm
Vibrating area size
77 x 62 cm
Control
Integrated + remote
inSPORTline VibroGym Katrina Vibration Machine - alternatives -
all in stock
inSPORTline VibroGym Katrina Vibration Machine - customer reviews
Source – Heureka.cz
Average rate 5 / 5 of 1 rates
Products purchased inSPORTline.cz
Líbí se mi efektivnost přístroje, rychle se buduje fyzická kondice, svalová hmota, odbourává stres. Doporučuji všem.
Perfektní přístroj, jednoduchá obsluha, výsledky viditelné již za velmi krátkou dobu (14 dní) při minimálně stráveném času (3x týdně - 20 min), zkrátka super
inSPORTline VibroGym Katrina Vibration Machine in gyms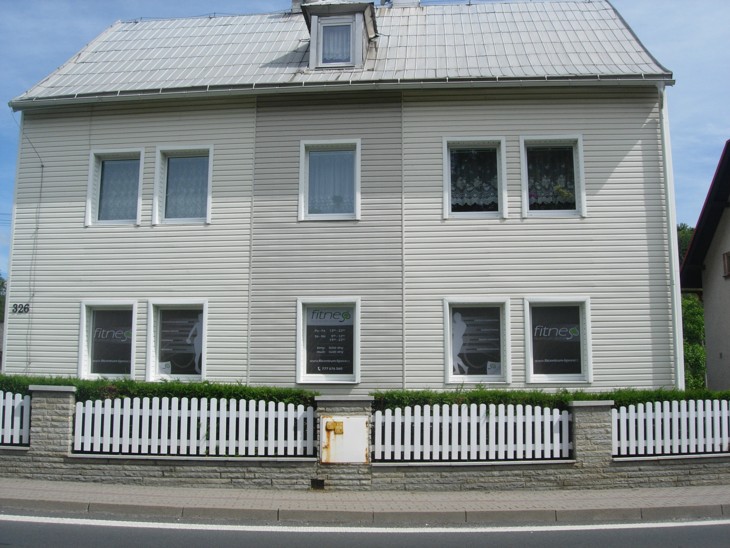 Moderní fitness centrum v Lipové -Lázních. Vybavené nejkvalitnějšími   posilovacími a kardio stroji a trenažéry.
---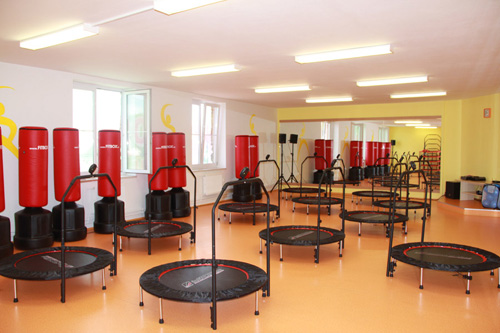 Individuální přístup ke každému, příjemné prostředí se širokou nabídkou zajímavých lekcí, s kvalifikovanými instruktory a lektory.
---
inSPORTline VibroGym Katrina Vibration Machine is included in the following categories: