inSPORTline MultiTrainer universal booster
We are sorry, this product is no more within our offer
Description
Alternatives (7)
Reference (10)
Video (2)
inSPORTline MultiTrainer universal booster
MultiTrainer InSPORTline is a multi-purpose strengthener operating on the principle of strengthening with your own weight. The system consists of straps that can be easily attached to the door, a tree or another foothold. The ends of the straps are fitted with soft grips for hands and feet. A simple but very effective system of strengthening with your own weight, quickly became very popular form of strengthening with all types of users mainly for its high efficiency and low cost. After an easy installation MultiTrainer InSPORTline allows to most effectively strengthen the muscles of the whole body. The main advantages of the strengthener MultiTrainer InSPORTline are high efficiency, minimum size and low cost. The strengthener MultiTrainer inSPORTline includes inSPORTline training DVD with inSPORTline coaches and re-closable bag, which makes the MultiTrainer InSPORTline easily transferable.
Technical description:
simple and effective strengthening system
quality straps with the capacity of several hundred kilograms
ends of the straps fitted with soft grips for hands
allows very effective strengthening of all muscles
easy and quick installation
low weight
minimum dimensions
easy handling
low cost
load capacity: 150 kg
maximum length in tension: 247 cm
universal attaching system allows to use at home, in the countryside, on holiday
Package includes:
set of strengthening straps including snap-hooks and an end-piece for attachment to the closed door
instructional DVD inSPORTline (Czech, description of exercises on the MultiTrainer system)
Czech manual
bag for easy storage and handling
Note: MultiTrainer inSPORTline is not the original TRX
Recommended by Petr Kopriva, the inSPORTline Coach
Regular training with MultiTrainer promotes weight loss, shapes specific muscle areas and strengthens the cardiovascular system.
Multitrainer inSPORTline is also used by
Kateřina Pauláthová
Czech Republic national team member in downhill skiing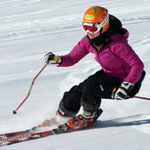 inSPORTline Trenér Petr Kopřiva radí:
Zpevnění stabilizačních svalů Vám pomůže například od dlouhodobé boelsti zad.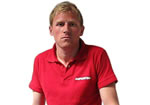 Tento produkt používá také Kateřina Pauláthová - reprezentantka České Republiky ve sjezdovém lyžování.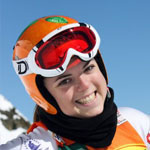 S tímto produktem posilujete následující partie: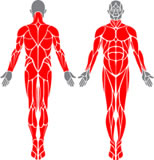 inSPORTline MultiTrainer universal booster - Documents to download
inSPORTline MultiTrainer universal booster - alternatives -
all in stock
inSPORTline MultiTrainer universal booster - customer reviews
Source – Heureka.cz
Average rate 4.8 / 5 of 7 rates
karel
Products purchased inSPORTline.cz
doporuciji vsem kdo se snazi vyladit fyzicku a postavu
opravdu skvely pomocnik na cviceni s pomoci vlastni vahy tela
Tvarůžkový Bůh
Products purchased inSPORTline.cz
Jde ale víceméně o detaily, při samotném použití jsem žádné vady neshledal a maskáčové provedení mi příjde velmi vtipné. Na videa jsem se nekoukal a vážně doporučuji navštívit nějaký kurz TRX, aby člověk věděl, jak cviky správně provádět.
- Při nižší ceně stejné funkce jako má originální TRX
- Oproti originálnímu TRX lehce lágricovější zpracování (pásy jsou tenčí a nepůsobí tolik robustně).
- Za zbytečné považuji možnost uchycení do dveří.
- Sáček na uschování by mohl být větší.
Products purchased inSPORTline.cz
Kvalitní cvičební nástroj za velmi příznivou cenu. Určitě doporučuji všem.
Kvalitní zpracování
Zatím nic
Fotoprome.cz
Products purchased inSPORTline.cz
Produkt je celkově velice dobrý, vhodný na procvičení celého těla. Skvělá cena a skvělé užití. Bohužel není k tomu úplně dobrá video dokumentace, ale návod je jinak OK a vše ostatní se se dá lehce dohnat na internetu.
Skvělý nástroj
Procvičí celé tělo za zlomek času
flexivilní nastavení zátěže
Nezabírá místo
instalovatelný takřka všude
Dobrá kvalita a nízká cena
Dodávané instruktážní video je naprosto "příšerné" a v niem nepomáhá (cviky jsou nepřehledně prováděné a nesrozumitenlě popsané) V tomto ohledu doporučuji Youtube...
Products purchased inSPORTline.cz
Podle mého názoru stejně dobré jako normální ofiko TRXko, je ovšem otázka, u jaké váhy se začne všechno ničit. Jediná škoda, že se musí pořád dorovnávat na středu. Nelze ho zafixovat tak aby se pokaždé nemusel dorovnávat. Součástí balení je samotný TRXko, ale i popruh pro jeho prodloužení nebo možné zavěšení venku v přírodě, popruh do dveří, kniha s pár cviky (rozhodně by mohla být větší), obal na přenášení (rozhodně by měl být větší nebo jinak řešený), jelikož většinou chodím nejdříve běhat a pak cvičit a u toho běhu je to nepraktické :-) a DVDčko (na to jsem ještě nekoukal). Celkově za mě nohu doporučit :-)
Cena
Funkce TRXu
Malá knížka s cviky
Vak pro přenášení
Fix na středu
Products purchased inSPORTline.cz
TRX se mi líbilo, ale za ty peníze bych do toho nešel, skvělá česká volba, cvičí se skvěle!!!
+ cena, výkon
+ sám bych si to neušil
+ skvělé denní cvičení
Jenda
Products purchased inSPORTline.cz
Poměr cena - výkon 100%
Jsem naprosto spokojen, na original TRX jsem sice nikdy necvičil, ale tohle je pecka :) Doprava a kvalita perfektní. Vřele doporučuji :)
Nenašel jsem mínus...
inSPORTline MultiTrainer universal booster in gyms
Posilování moderním stylem, to je Studio VibroGym v Opavě.
Se cvičením na špičkových vibromasážních strojích Vám pomohou  profesionální trenéři.
---
inSPORTline MultiTrainer universal booster with customers
Ahoj,mé jméno je Leos,pocházím z Krnova, muj věk je 29 let. Žiju aktivní život a nedovedu si představit žít bez pohybových aktivit.
---
Mé jméno je Pavla a je mi 29 let. Už jako dítě jsem byla spíše sportovní typ a bavily mě téměř všechny druhy sportu.
---
inSPORTline MultiTrainer universal booster is included in the following categories: